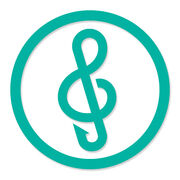 Searching for melody and meaning in a world filled with bad music.
Website: http://www.hooksandharmony.com
Publishing since March 2008
I am a child of the 80s. My generation has seen its share of stupid songs. But for all the inanity, the one-hit wonders, the emphasis of style over substance, that music seemed to still have melody. Duran Duran, for all their teen magazine covers and makeup, could write a hook that could infect your brain. You could hum a George Michael song.
At the risk of sounding like a grumpy old man, today's popular music has very few hooks or harmony. Hooks and Harmony is my attempt to:
Showcase some real music in a world of samples, loops and electronic drums;
Convince myself that there is hope for music and Western civilization.
Community content is available under
CC-BY-SA
unless otherwise noted.