As a more recent genre of music, electronica promises to be one of the most sought-after sounds in the years to come. It brings to mind synth music with an unrelenting beat that promises to make an impression. Fortunately, the self-accomplished two-man band Rendezvous is so much more than that.
What they are
Edit
Unlike most electronica bands, Rendezvous offers a flavorful mix of what can only be described as "true sound". Despite being dubbed as electro-pop, their tracks boast of tunes that do not feel artificial or contrived. Rendezvous creates music that shows a carefully studied restraint and a soulful, almost poignant sophistication.
Who they are
Edit
Having been together since 2003, Itai Simon and Hagai Izenberg had enough time to master their craft. Recording in just a limited time frame, they were able to come up with an instrumental EP after a year of working together. They experimented with different harmonies and beats, coming up with endless possibilities and marking their journey together as a great success. This earned Simon and Izenberg their tandem name, Rendezvous.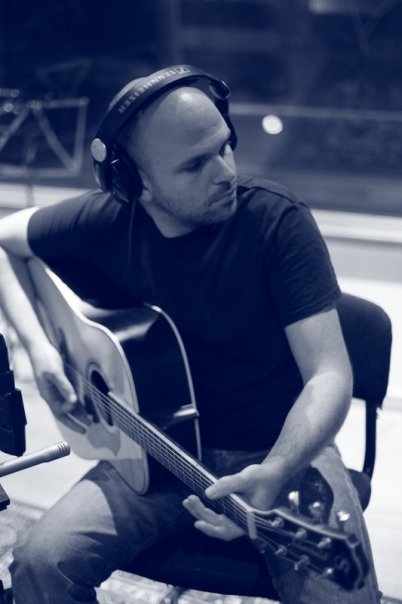 What to expect
Edit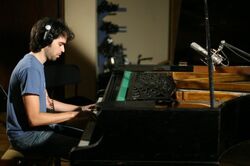 The tracks that
Rendezvous
creates are a far cry from other electro-pop beats out in the mainstream. Their songs are never stereotypical; to any discerning ear, it is apparent that their sound proves to be a tasteful meeting of the old and the new.
Groovy, verging on nostalgia, real: these three words come to mind when listening to their song, No Man's Land. Expect to hear unanticipated instruments floating by with a saxophone crooning to a jazz-inspired rhythm in Incognito. Also slightly reminiscent of the blues, So What highlights a more playful take on pop electronica.
Who to expect
Edit
Right after their successful EP, they started working on their debut album. Dave Bascombe, the veteran producer and mixer who has worked with Depeche Mode and Tears for Fears, is now teaming up with Rendezvous – more reason for music advocates to follow their first full-length album.
Arguably one of the most intellectual genres of music, electronica will soon dominate the world of music. With more refined electro-pop bands such as Rendezvous, electronica is experiencing a long-awaited overhaul. Thanks to them, electronica does not have to sound predictable.
Where to listen to their music
Edit
For more on Rendezvous, visit their pages:
Rendezvous on Facebook
Rendezvous on MySpace
Rendezvous on YouTube
Rendezvous on Reverb Nation
Rendezvous on iLike
Rendezvous on Twitter
Community content is available under
CC-BY-SA
unless otherwise noted.