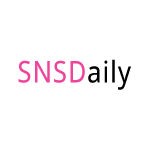 SNSDaily is an international fansite of Girls' Generation (also known as SNSD,So Nyuh Shi Dae,Soshi 소녀시대, 少女時代) which provide free news and updates.
Check out our site on http://snsdaily.com/ and our facebook fanpage on http://www.facebook.com/SNSDaily/.
To Get latest news and updates from Girls' Generation, you could subscribe to our RSS Feed on FeedBuner
Community content is available under
CC-BY-SA
unless otherwise noted.